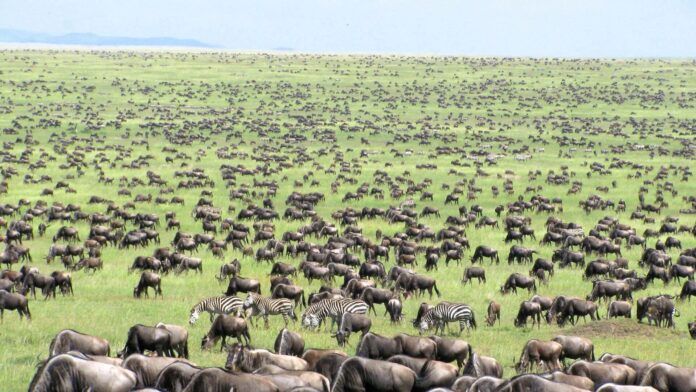 Kenya is a country in East Africa with coastline on the Indian Ocean. It encompasses Savannah, Lake lands, the dramatic Great Rift Valley and mountain highlands. It's also home to wildlife like lions, elephants and rhinos.
From Nairobi, the capital of Kenya, take scenic Kenya safaris visiting the Maasai Mara Reserve, known for its annual wildebeest migrations, and Amboseli National Park, offering views of Tanzania's 5,895m Mt. Kilimanjaro. More so from the great wildebeest migration we combine our Kenya Gorilla tours in Rwanda and staying in beautiful eco-friendly safari camps that blends with nature.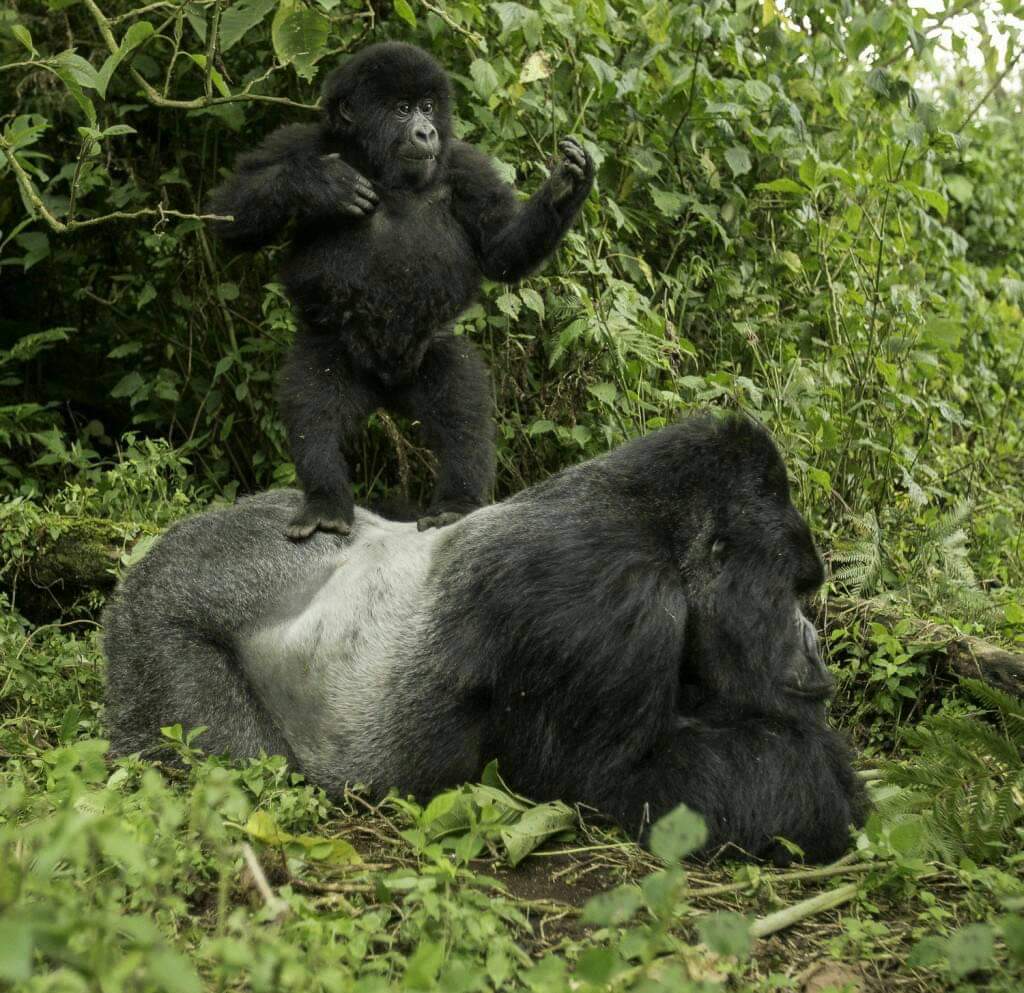 Kenya is the second largest country in East Africa. The Great East African Rift Valley divides the country into two creating mountains and other amazing physical features. A large part of the country is semi-arid but the country has hundreds of rivers and lakes including the second largest fresh water lake in the world – Lake Victoria. Other important landmarks include Mount Kenya and of course the Indian Ocean.
Kenya has the largest economy in East Africa. Agriculture is the largest economic sector with coffee and tea as the main cash crops. Tourism follows closely after agriculture in terms of importance. The government of Kenya has not only marketed the country as a leading destination for the classic African Safari but also developed the tourism infrastructure to international standards. The responsibility of marketing and managing most aspects of the tourism industry rests with the Kenya Tourism Board.
While in Nairobi don't miss visiting the National Museum, Railway Museum, Giraffe Centre, Karen Blixen, Karura Forest, David Sheldrick Trust Elephant Orphan Centre, Ngong Hills, Blue Sky Tours in Diamond Plaza, Nairobi Arboretum, Panari Sky Centre, Bomas of Kenya, Uhuru Garden, GP Karting, and Village Market.
Visit a Maasai traditional village, accompanied by an English-speaking guide who lives there himself. Find yourself in the midst of the daily hustle and bustle of local life as you witness the daily rituals of the Maasai. Once you have drunk your fill of this authentic cultural experience, you can choose to browse through the Maasai Craft Centre and purchase artefacts made by the people you encountered. All proceeds from this go directly to the community.
The Maasai used to move nomadically with their herds to abundant lush pastures but these days they have built permanent huts or Bomas and prefer to stay in one place. They are pastoralists and cattle is essential to their way of life.
A man's success is measured by the number of cattle and offspring he has. As great a status and show of wealth the cattle are, they are also a vital food source. This glimpse of authentic Maasai culture is a fascinating experience of an ancient way of life that still flourishes today.
Living a semi-nomadic lifestyle, the Maasai tribe has modernized in some ways but still adheres to many aspects of their traditional culture. Established as fierce warriors, their lively cultural dance, vibrant clothing and beautifully crafted handiwork are recognized worldwide.